COMPANY - Vida's mission is to transform lives through better health. It provides a marketplace for health and wellness coaching that pairs people with their own personal health coach.
EXPERIENCE - As the founding member of the company, I wore several hats including product and design, I launched mobile apps, web dashboards and on-boarding materials. Through these tools, customers can match to a coach, message them, video conference with them, set goals, integrate with devices and track progress.
LEARNINGS - My experience at Vida stretched me in new directions,. ruthlessly prioritizing what's most important based on inputs from users, data and investors as we pivoted from B2C to B2B, and moved from lifestyle to chronic conditions.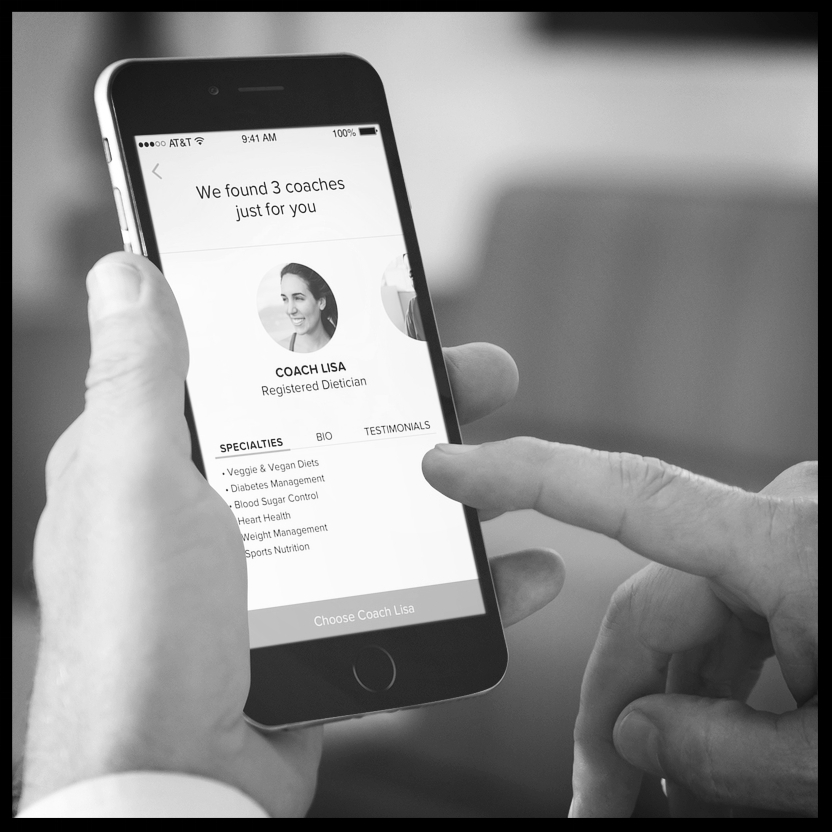 As a health coaching company, Vida's coaches are Vida's product. The goal of Vida's on-boarding is to match random strangers: incoming clients with health goals to coaches with certain specialties.
However, our on-boarding was failing us: We found that most new Vida clients didn't understand Vida's value proposition, and were not engaged enough to schedule their first free video consultation.
A redesigned (but longer) on-boarding flow helped improve client engagement, coach efficiency and most importantly: client-coach relationship.
A Vida coach's primary goal is to help her clients meet their health goals. The key to this is helping them make simple lifestyle changes through a set of "actions" - starting some new habits and stopping some old habits.
Vida's old tracking system was confusing and cumbersome to use. This led clients to instead rely on the free form text chat or weekly consultations for tracking - or to simply abort the plan.
We completely redesigned Vida's tracking system with the goal of helping clients build accountability to the action plan setup by their coach. The new tracking system helped improve engagement - with daily app opens increasing by around 127% and daily tracking increasing by 210%.
This project aims to create a learning platform that helps Vida coaches deliver structured interactive content to help people with chronic conditions such as Diabetes and Depression.
A web based coaching dashboard for Vida's health coaches that helps them interact with their clients and keep track of all their information: wellness plan, trackers and their progress, lessons, activities, and appointments. Sort of like CRM system for health coaching.
We made several iterative changes to the coaching dashboard to make Vida coaches more productive and efficient as their roster increased.