COMPANY - Salesforce's mission is to empower companies to connect with their customers in a whole new way. It provides a cloud based platform that helps sales, service and marketing teams to connect with their customers and prospective customers.
EXPERIENCE - I was a product designer on various mobile and wearables initiatives, including the launch of Salesforce1 iPhone, iPad, Apple Watch and Android apps. I also took on PM responsibilities on many mobile projects.
LEARNINGS - I learnt the craft of design from many awesome designers, but also started learning basic PM chops like defining success metrics and having strong frameworks for decision making and prioritization.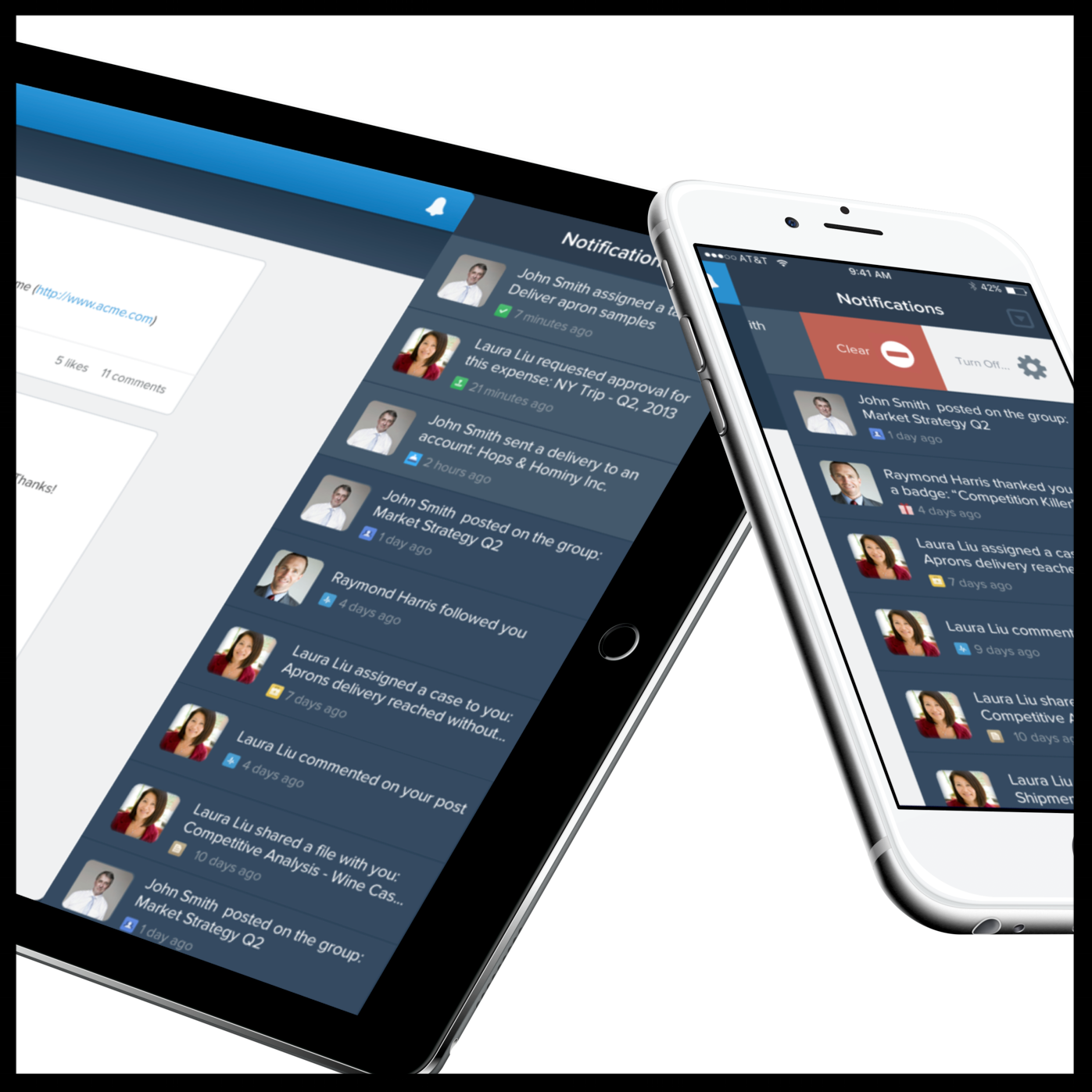 Before Salesforce1, we had 4 native mobile apps and 1 mobile web app for sales teams. Getting things done on the go was hard and in-efficient with key collaboration and workflows spread across multiple apps. This led to poor mobile adoption and a disjointed experience.
Our hypothesis was that by unifying, modernizing and mobilizing key sales workflows under one native mobile app, the sales teams would become much more efficient at getting work done on the go.
Salesforce1 was a design led project from the get go with CEO support. This project started with a small group of designers and user researchers co-locating into the same space and going through rapid cycles of problem framing, sketching, prototyping & validating.
Most of Salesforce's apps are designed with big enterprises in mind, where the ability to customize and scale are key tenets. This power naturally comes with tradeoffs for small businesses that don't need the sophistication. Their jobs are often accomplished by faster and easier solutions, sometimes just with paper.
I led the research & design of a native iPad app designed for small businesses to easily build, share, analyze and reward customer satisfaction surveys. Its a single purpose app that takes full advantage of iPad's form factor to abstract the functionality of a sophisticated survey builder.